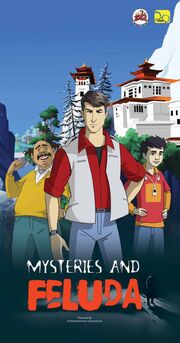 Feluda- The Kathmandu Caper is the first ever animated TV movie based on the detective series Feluda,by Satyajit Ray. On Januray 1, 2011, Disney Channel India announced the premiere of the movie as the new year special treat.
The story begins as a series of mystery crop failures is devastating Nepal and threatens to spread in India. Feluda goes to Kathmandu, accompanied with his side-kick Topshe,thriller writer Jatayu and Bones the dog.
Ad blocker interference detected!
Wikia is a free-to-use site that makes money from advertising. We have a modified experience for viewers using ad blockers

Wikia is not accessible if you've made further modifications. Remove the custom ad blocker rule(s) and the page will load as expected.